---
What is NotarySAFE?
NotarySAFE is a secure online storage facility for your notarial documents. Utilising 256-bit AES encryption and the same level of security as an online bank, NotarySAFE ensures the absolute privacy of your data.
---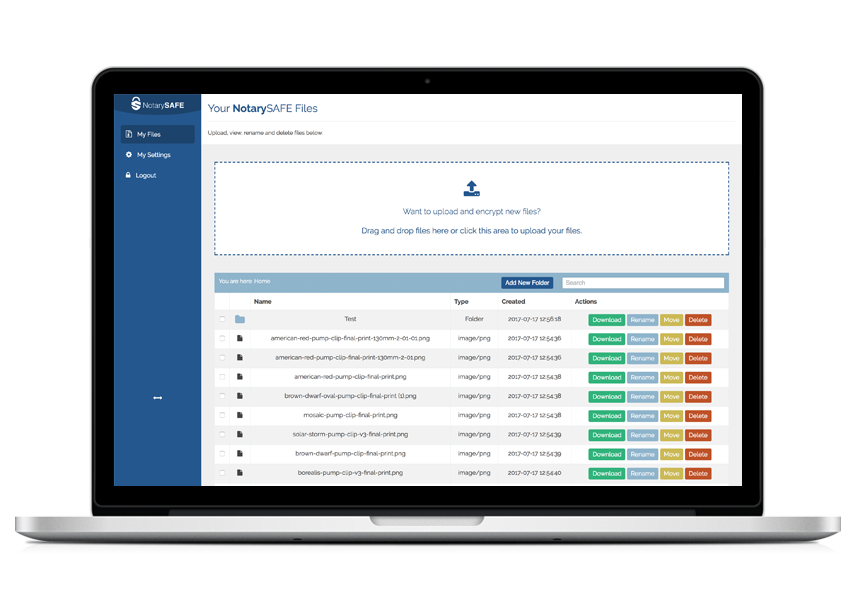 Screenshot of the NotarySAFE app — Register Now ↗
Create your account

Creating a NotarySAFE account is very easy. Simply enter your email address, create a password, set up your payment and you're ready to go.

Upload your documents

Prior to upload, your files are secured using 256-bit AES encryption, giving you the same level of data protection as an online bank.

Relax

Once uploaded, your files are securely stored in an encrypted format on our servers, ready to be decrypted and accessed whenever you need them.
---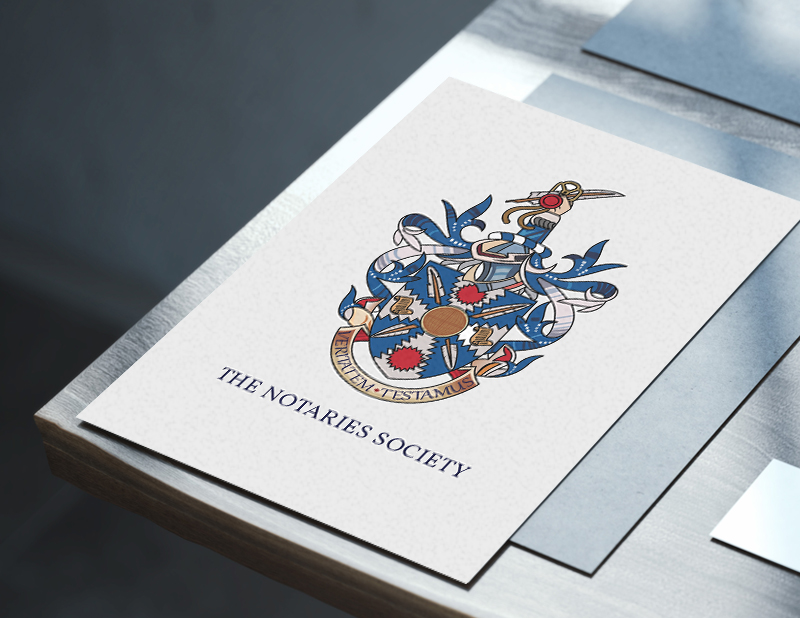 In Association With The Notaries Society
NotarySAFE was built exclusively for members of the Notaries Society. With secure, encrypted file upload and unlimited storage space, NotarySAFE is the perfect solution to keep your notarial documents safe.
---
World-class security
NotarySAFE incorporates the most advanced security solutions, giving you the same level of data protection as an online bank.
Never lose a document again
Any file that you upload will be securely stored on our servers for as long as you need, and can be re-downloaded whenever you like.
Access from anywhere
NotarySAFE can be used by any device with an internet connection, regardless of where you are in the world.
Simple & easy to use
NotarySAFE was designed with simplicity in mind and can be used by anyone, regardless of their technical knowledge.
Help & support
Should you need any assistance, our highly experienced UK support team are on hand to answer any questions you may have.
Works on all devices
With NotarySAFE, you can securely upload and store your sensitive data from any smartphone, tablet or desktop computer.
---
Unlimited Storage With No Usage Limits
Upload and download as much as you like, as often as you like with unlimited storage space and no usage limits.
Easy to use

No usage limits

UK support team

Works on any device

256-bit AES encryption
---